Monthly Archives:
April 2015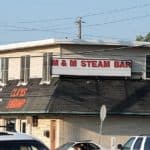 Unfortunately, this photo does not do the M&M Steam bar justice. It sold raw and cooked seafood. As I recall, the M&M ended operations after Hurricane Sandy. Continue reading →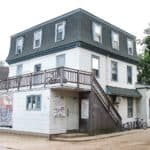 The Hudson house is a no-frills local bar located on 13th street between Long Beach Boulevard and North Beach Avenue in the middle of a residential neighborhood.  There is very limited parking available. Many visitors walk or bicycle. Continue reading →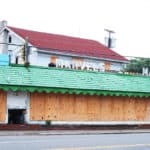 Marvel's Market in Spray Beach was located where the new WaWa stands.  Marvels was a small 'supermarket'. One of the things I remember most was the doughnut machine making endless doughnuts.  There is a small deli on the other side of the boulevard that still makes the doughnuts. Continue reading →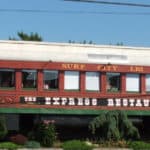 The Express Restaurant in Surf City was a collection of freight and passenger cars arranged into a restaurant. The restaurant closed some time around 2006. The cars are no longer on LBI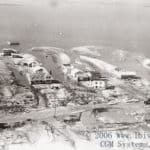 Here are some photos of the aftermath of the March 1962 Northeaster storm. The first photo is of the intersection of 17th and Waverly in North Beach Haven. That storm devastated Long Beach Island with wind and flooding damage.
Welcome to blog.lbiviews.com, a site about Long Beach Island New Jersey.
Privacy and terms of use