Aerial Photo of North Beach Haven. Possibly 1987
This is an aerial photo of North Beach Haven from the bay between West 17th and West 18th Streets in North Beach Haven. Many of the houses in this photo have been torn down and modern homes built.
You can see the part of the Beacon Golf Course at the top left corner which was on the Boulevard. Adjacent to that, on 18th Street and adjacent to the Beacon, is Mr. T's Golf course and arcade. The Beacon is now homes. As of 2017, Mr T's Golf was still open. Mr. T's Arcade has been closed since Hurricane Sandy.
The lower horizontal street is Bay Terrace. The horizontal street in the middle of the photo is Waverly Avenue.
The estimate of 1987 is based on the house under construction, which according to Zillow, was built in 1987.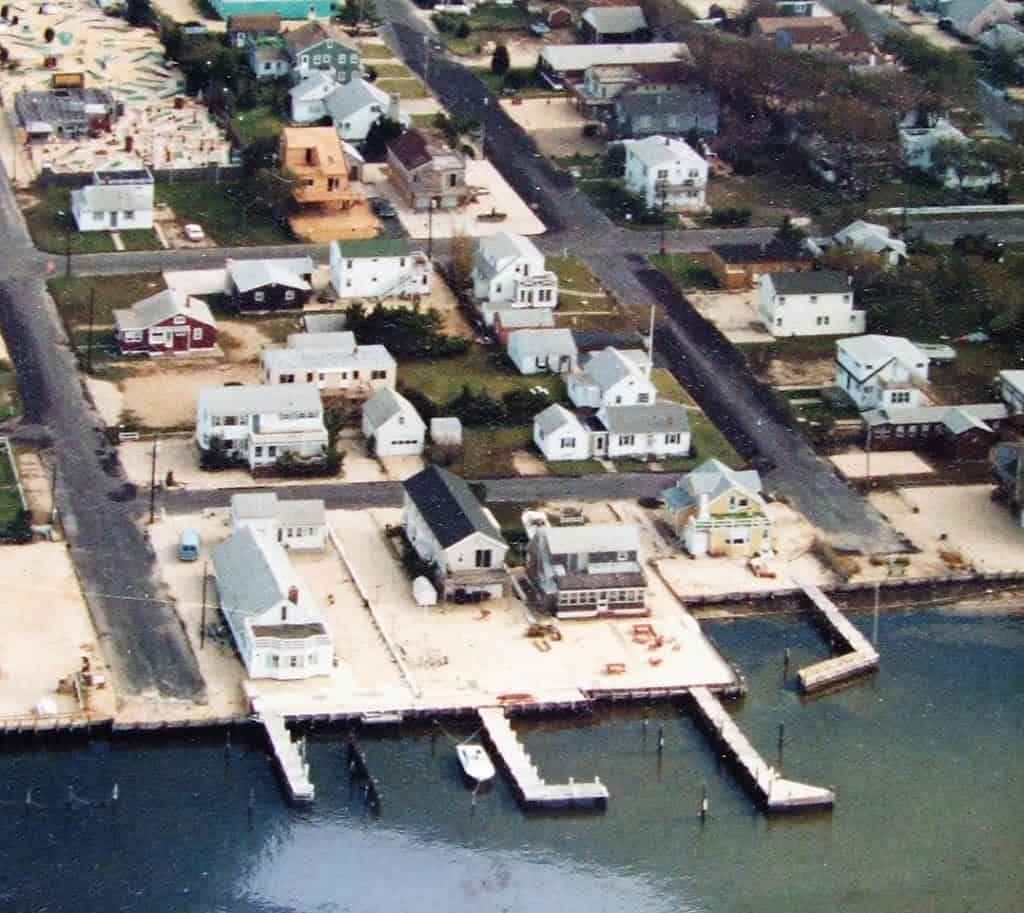 The approximate location of the photo is shown below:
Similar Posts:
Privacy and terms of use