Country Kettle Chowda
Last Updated on
Country Kettle Chowda is located in Bay Village in Beach Haven. The store is about the size of a large closet but don't let that fool you. They have a great selection of red and white chowder as well as bisque.
2020 Update
There is no indoor seating. However there are outdoor tables available.
Country Kettle Chowda
If you want to go all out, you can get your chowder in their 'eat the bowl' sourdough bowl. Yep, it adds calories and carbs but it is delicious.
During peak times (Like all summer) the line is out the door but it usually moves quickly. The inside is literally about 20 square feet… About the size of a large telephone booth. Service is usually fast and efficient. Figure out ahead of time if you want New England or Red Chowder or Lobster Bisque. As mentioned above, you can get the sourdough bowl. You can also get a paper bowl or container for takeout.
Seating can be a bit tricky. Country Kettle Chowda has no seating inside. There simply isn't any room. There are tables in the immediate area and some in the pavilion on Taylor street.
You can get something to drink at Cool Beans next door, the Crust and Crumb Bakery or the The Windmill Ice Cream stand.
Country Kettle has won awards at the annual chowder fest repeatedly. It's definitely worth a visit.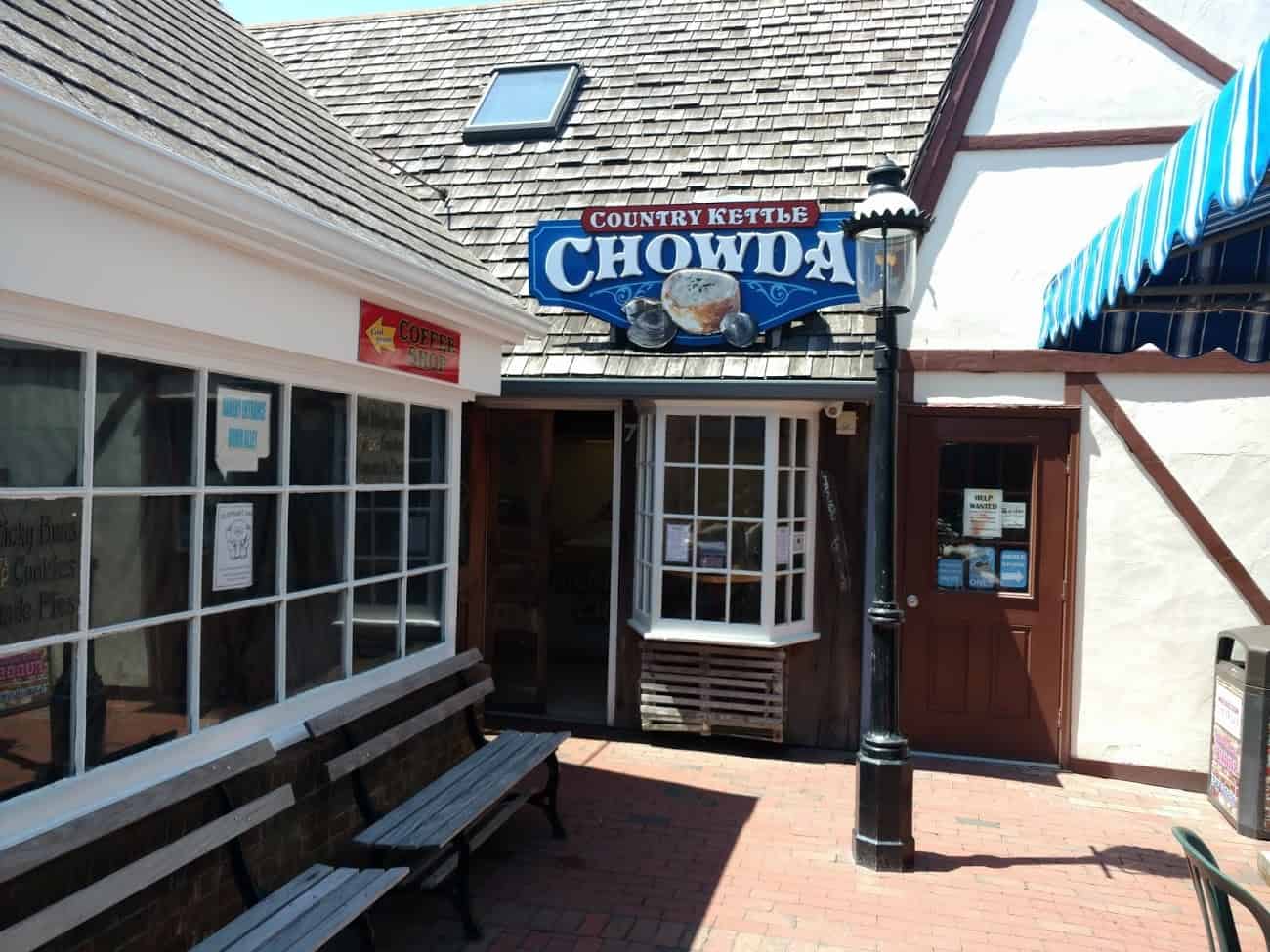 Similar Posts:
Privacy and terms of use