Wooden Boat – 1940's – Little Egg Harbor – Color
Last Updated on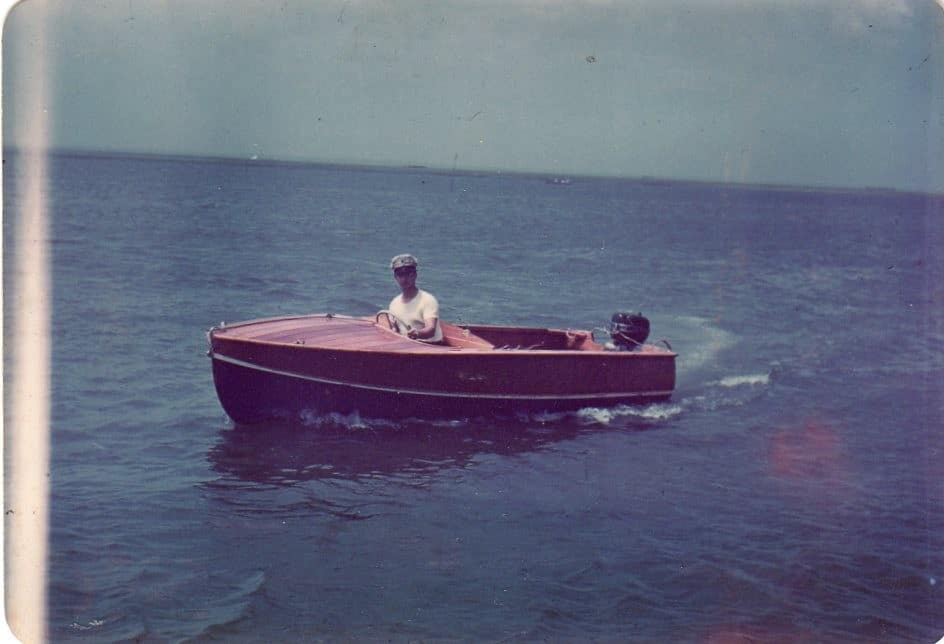 A color photo of a 14′ boat most likely in the late 1940's. The location was probably in the bay off North Beach Haven. Boats of that day required a lot of work in the beginning of the season. The deck and interior had to be sanded and varnished. The bottom was painted with a lead based anti fouling paint. Electric start for an outboard was almost unheard of. I'm not sure if this was originally a color photo or if it was colorized.

Note that the wheel is in the center, not the traditional starboard side. It was common for some of the smaller boats to be set up this way or with the wheel on the port side mimicking the setup on cars.
There are no registration numbers on that boat. It would be interesting to know when registering a boat became a requirement in New Jersey. .
Similar Posts:
Privacy and terms of use