1963 ad for Noller's Diner in Beach Haven.
Noller's is currently Fred's Diner. The interior, especially the diner part, retains the 1960's retro feel.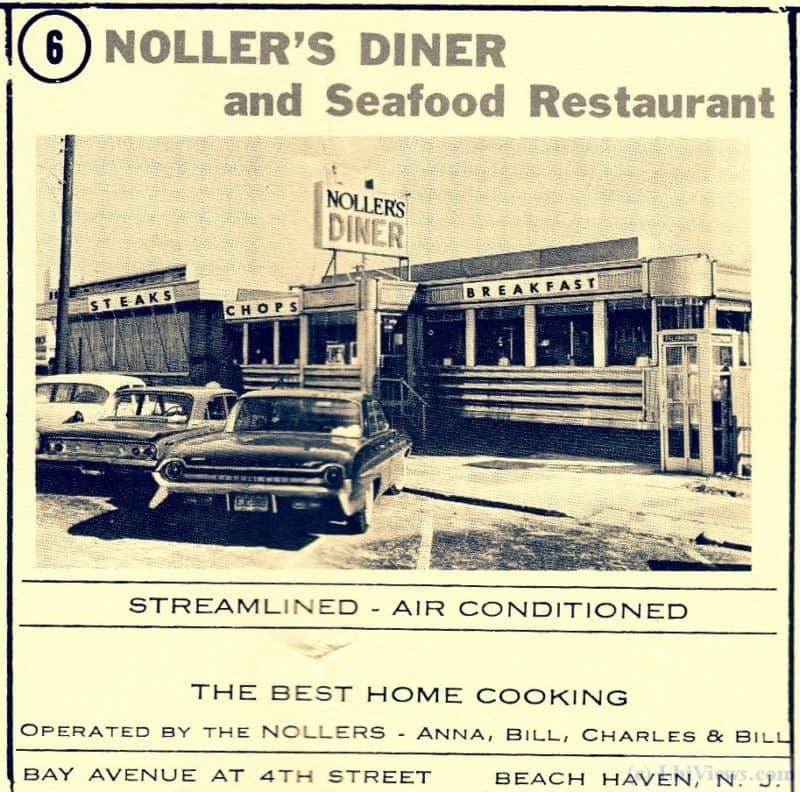 This is an ad for Noller's Diner from a free 1963 map. It was air-conditioned back in 1963. I'm not sure what good streamlining does as it hasn't moved in 50+ years. The restaurant is now Fred's Diner (as of 2019)
Note the cars and phone booth. 
Similar Posts:
Privacy and terms of use