1920 Aerial view of Barnegat Light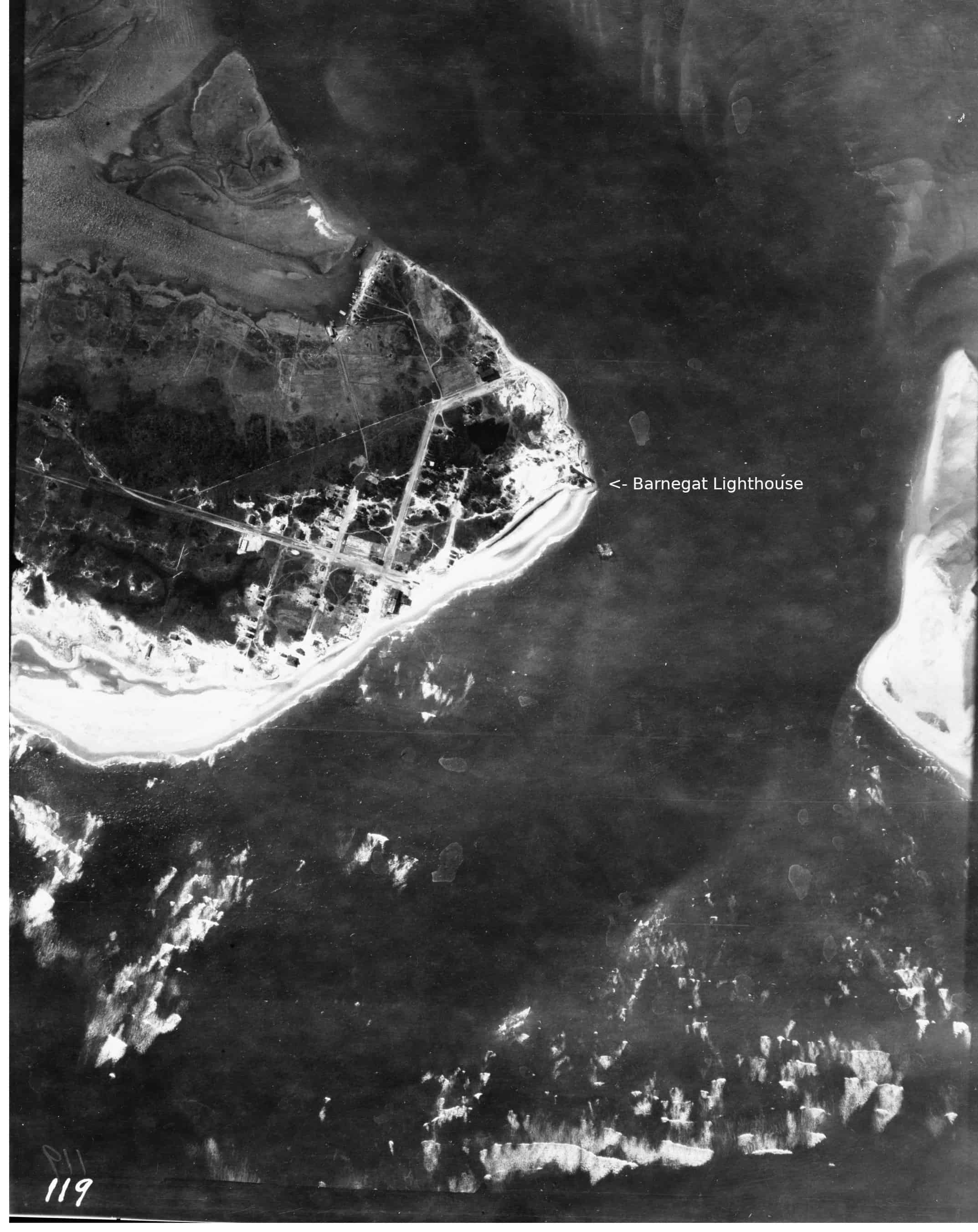 If you want to zoom in on the image, try a right-click, open in a new tab. Your browser should allow you to zoom.
The image below was from a 1920 aerial Survey of the New Jersey Coastline. You can see the Barnegat Lighthouse with the Keeper's house. Below and to the left of the lighthouse, on the oceanfront, is most likely the Oceanic Hotel.
The original images are available at theArmy Corps of Engineers site.
Similar Posts:
Privacy and terms of use