Whale mural at Hands in North Beach Haven
Last Updated on
There is a spectacular mural of two right whales on the north side of the Hands Building on 14th street in North Beach Haven.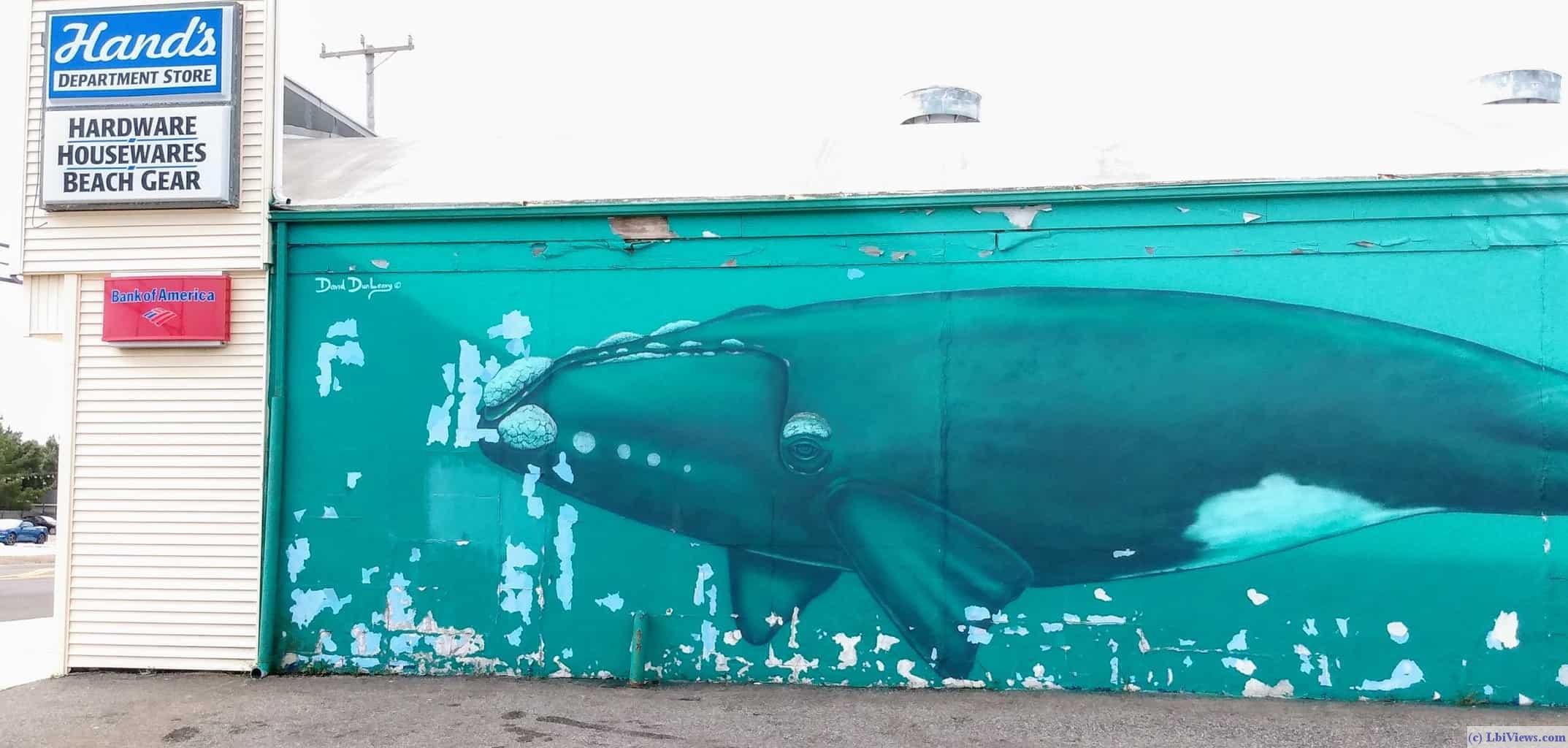 The mural was done in 2006 by David Dunleavy. This was one of a series of 61+ murals around the country. The murals were designed to raise awareness of sea life. They highlight whales, fish, turtles and other sealife.
His site highlights the Hands Store mural here as "Sealife Mural 53 – Endangered Right Whales". The 120 foot long x 20 foot high mural was completed in 2006. Unfortunately the mural is finally starting to show signs of wear and deterioration. This is evident in the picture below from September 2019.
Similar Posts:
2 Responses to Whale mural at Hands in North Beach Haven
Privacy and terms of use