Summer 2019 on Long Beach Island. Last sunset of Fall
Last Updated on
Summer 2019 on Long Beach Island is over. The shore home is now closed for the winter. It was a great summer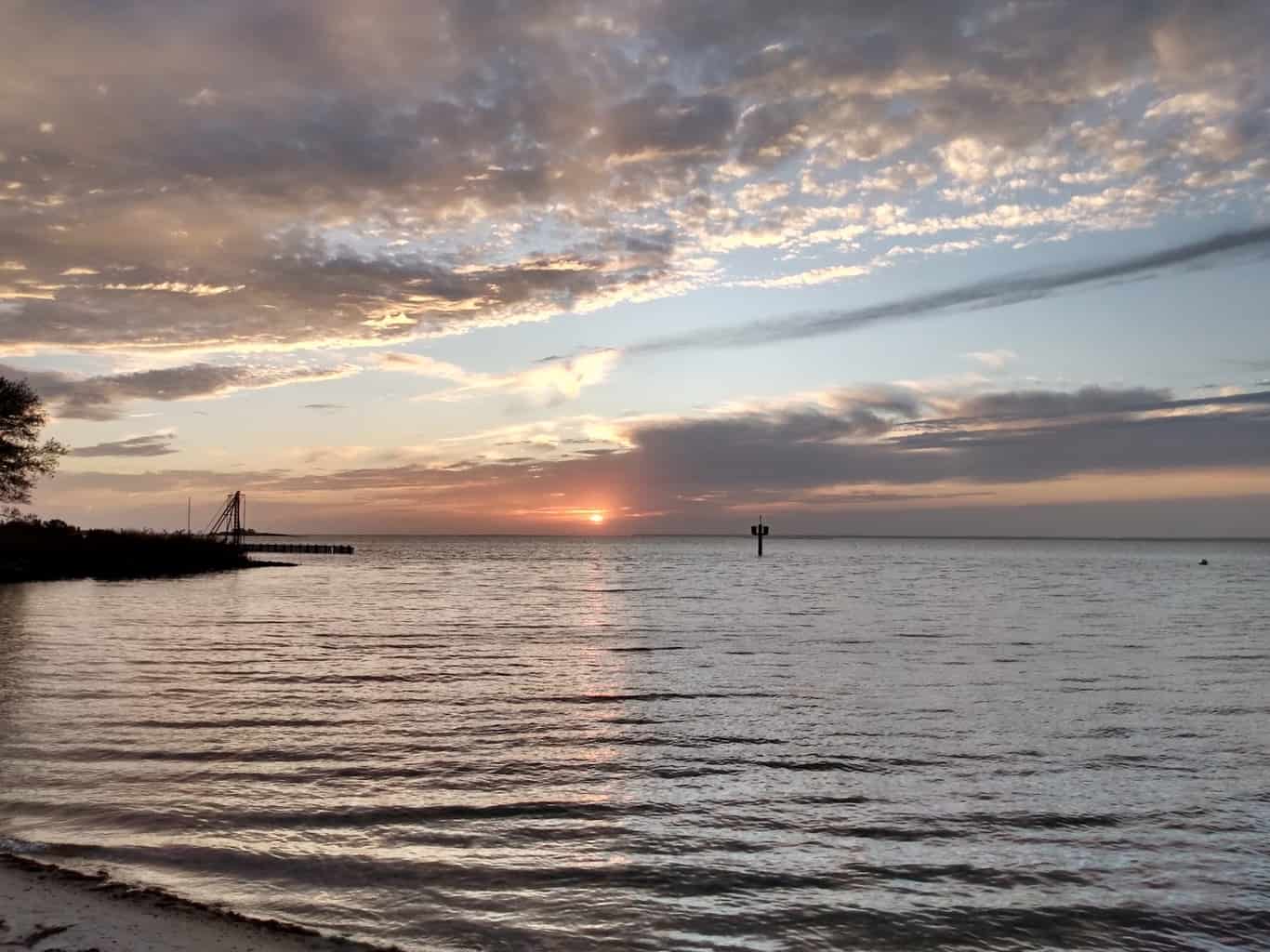 Summer 2019 was another great summer on Long Beach Island. Highlights included a sail on the A. J. Meerwald, Parasailing and fireworks.
We tried some new restaurants and revisited some favorites. We tried Station 117 and Tucker's Buoy Bar on the roof of Tucker's. My son and I revisited the Delaware Avenue Oyster House for some great seafood. A late season solo trip to Daddy O for a burger and taco convinced me to drop back next summer with friends. Breakfasts at the Jersey Girl and Creperie de la Mer were excellent as always.
We tried the Clam Bar in Beach Haven for takeout. That was a great choice as was some takeout from the California Grill.
Our nightlife was limited to a couple of walks to The Hudson House. That is truly an island classic and one of the few places to have a telephone booth.
The traffic situation getting to the island continues to be frustrating. We had two lanes off and two lanes on. Traffic would back up from the Garden State Parkway and inch toward the island. After multi millions of dollars and about 10 years, we have ……. 2 lanes on and 2 lanes off. Traffic is still at a crawl from the Parkway to the island. It's getting so bad cobwebs are growing between the vehicles. But, WE HAVE A BICYCLE LANE AND NICE WATERFRONT WALKWAY. Oh goody.. That makes the 2 mph hour average speed for the last 5 miles really easy to take.
Similar Posts:
Privacy and terms of use