Long Beach Township is mailing Re-Entry Cards. Check your address.
Last Updated on
(January 2020) Long Beach Township is mailing Re-Entry Placards. These are vital if you want to gain access to the island after a disaster. You should review the mailing address on file for your property and make sure you store the card in a safe place.
After an evacuation of the island, home and business owners will need a placard in order to get back onto the island. Long Beach Township is in the process of mailing these placards.
The placards are mailed to the address listed in the property records. If you have a summer home and the address of record is the LBI address, you should probably make a visit to pick the placard up. That way, if you need it to regain entry, you will have it.
You should also verify the mailing address in the property records.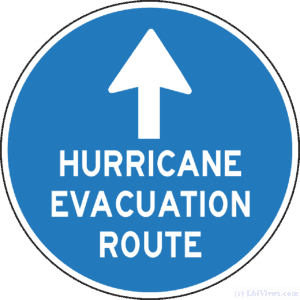 Checking the property records.
This will allow you to locate and check the property records for any property in Ocean County, New Jersey.
Go to http://www.tax.co.ocean.nj.us/frmTaxBoardTaxListSearch and search for your property. Hints:

You can just enter the municipality and address or, if that doesn't work, try the municipality and just the last name. It says Last and first names but it should work with just a last name.
Look for your property and click the ">" in the "Info" column. That will bring up a page with the property information including the address of record.
Additional Resources :
If you have links to Re-Entry information for other municipalities on Long Beach Island, please leave a comment.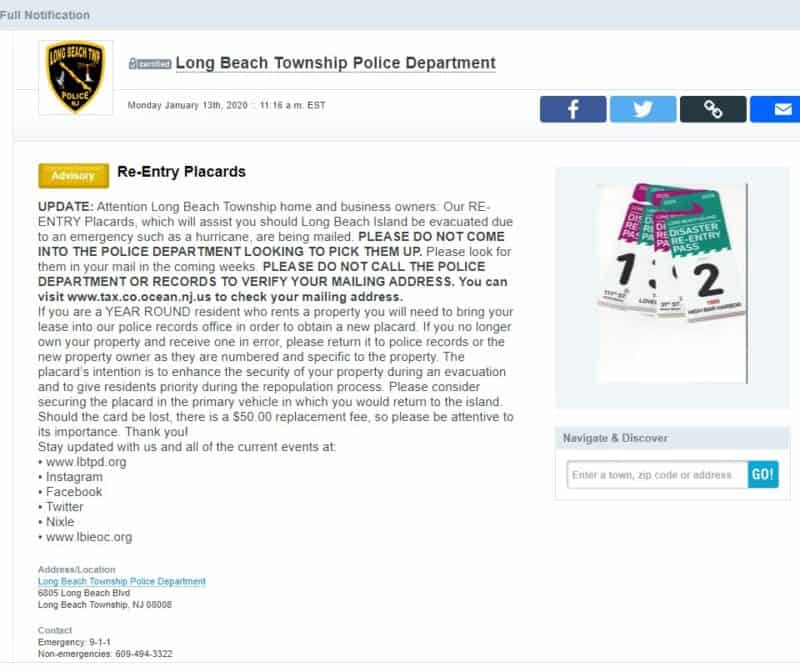 Don't procrastinate. In the event of a mandatory evacuation, you will need to placard for re-entry to the island.
Similar Posts:
Privacy and terms of use