Lucy Evelyn Late 1960's
Views of the Schooner Lucy Evelyn that was beached in Beach Haven as a gift shop. 
These photos were from the late 1960's. The current Schooner's Wharf is located about where the Lucy Evelyn sits in these Pictures and in the space where I'm standing. 
The picture below is a little closer shot of one of her anchors. Some of the anchor chain remains as of 2020 in Schooner's Wharf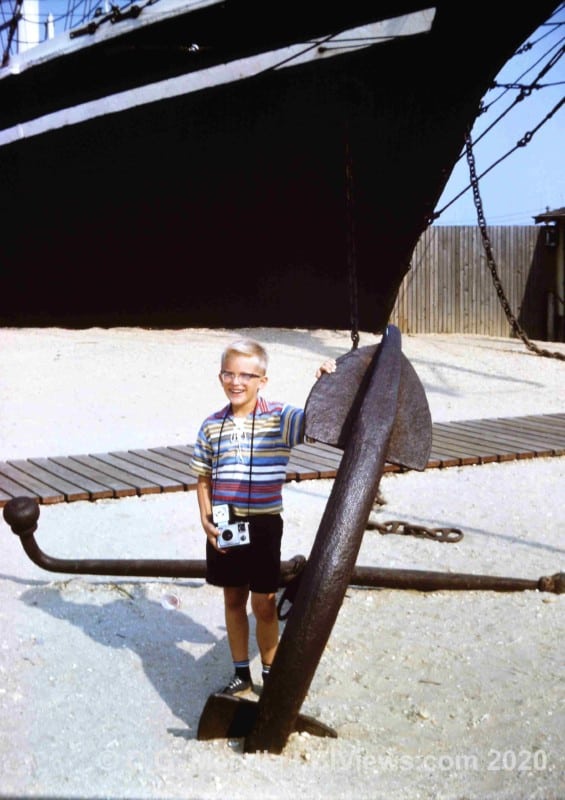 This is a shot from the street showing the portal cut into her starboard side. This was the doorway into the ship.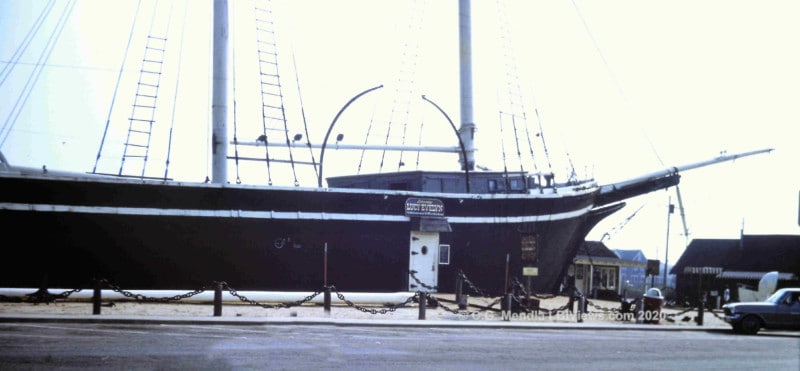 Similar Posts:
Privacy and terms of use