The cove at 17th Street in North Beach Haven 1970s
Some views of the cove on 17th Street in North Beach Haven in the 1970s
Until about the 1980's people kept their boats in the cove at the end of 17th street. Only one house remains in the block as of 2020. Over the years, the cove shoaled and there is now a sand/gravel beach at the bulkhead. 
The dock had a drawbridge of sorts that could be taken home at night to keep 'unauthorized' people from walking on the dock.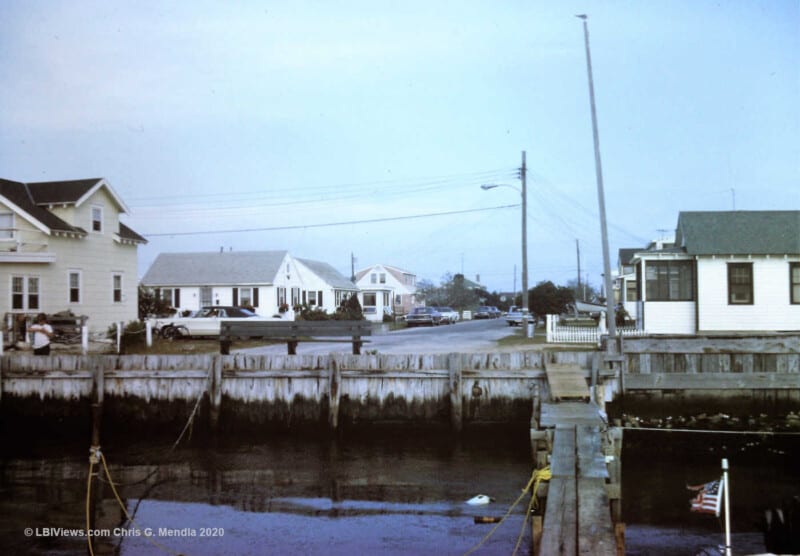 Below is a 15′ MFG Gypsy. Next to it is a wooden Penn Yan Outboard. 
Below is a current Google street view of the street
Similar Posts:
Privacy and terms of use