Gone but not forgotten
Gone but not forgotten:  The history of LBI includes landmarks that have disappeared. The Lucy Evelyn was a schooner that was beached as a store in Beach Haven. She burned in the 1970's. The Hotel Baldwin was a grand hotel in Beach Haven. The Baldwin also fell to fire. The Engleside and Parry House were large Victorian Hotels that are now gone. In an earlier time, Bond's guest house was a favorite of visitors.  In Barnegat Light The Sunset Hotel and the Oceanic Hotel were in their glory.
A railroad ran from Tuckerton south to Beach Haven and North to Barnegat Light.
In recent times, businesses and landmarks have come and gone.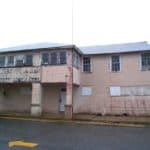 The Rip Tide was on Dock Road adjacent to the Ketch (formerly the Acme).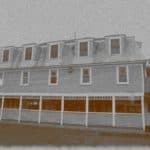 The Acme was one of the hottest bars on LBI during the 1970's.
The Ketch was once the Acme Hotel, Bar and Restaurant. During it's heyday it was a favorite of celebrities such as Babe Ruth. It was also allegedly a speakeasy during prohibition. When the revenuers were on their way, the stash of not so legal booze could be dropped into the bay.  Continue reading →
A railroad once ran to Long Beach Island. Once on the island, the tracks split. One line went north to Barnegat Light and the other went south to Third Street in Beach Haven.  You may have wondered about the extra lanes on the boulevard. These were where sidings were for the railroad. When the automobile bridge was opened, the new boulevard followed the railroad. It had to go around the sidings. Today they are simply a place for extra parking.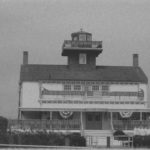 Tucker's Island was a small community on an island/peninsula just south of Holgate.  The island had been inhabited since the late 1700's. In the 1800's Rueben Tucker purchased the island and built a home and small tavern. The community grew. Eventually it was about half the size of Beach Haven.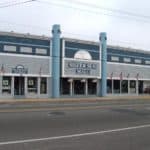 The Silver Sun Mall is located at 3rd Street and the Boulevard in Beach Haven. It houses a variety of small stores selling beach goods, art and clothing.  Prior to it's current incarnation as a mall, the Silver Sun was home to Koseff's,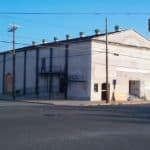 The Colonial Theater served Beach Haven from the 1920's to around 2000.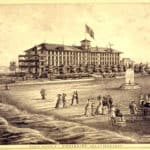 The Engleside Hotel, Late 1800's, Beach Haven, New Jersey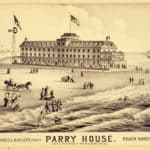 The Parry House was one of the earlier hotels on Long Beach Island. Bonds Long Beach House preceded it. It was a 200 bed hotel.
The engraving above is from a collection at the National Oceanic and Atmospheric Administration's library.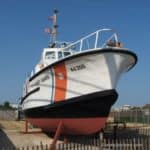 For a number of years, the retired Coast Guard Cutter 44355 was on display at the Bayview Park. Bayview Park is located across from the Long Beach Township Municipal Buildings on Long Beach Boulevard. Continue reading →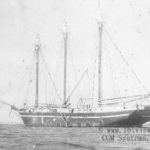 The Lucy Evelyn was a three masted schooner built in 1917 in Machias Maine.  She served for a number of years including the packet trade to South America. At one point in World War II, she was shelled by a German U-Boat. Continue reading →
Privacy and terms of use