Boating
Long Beach Island has what is arguably one of the best bays on the coast.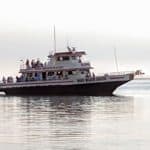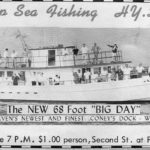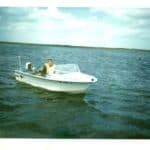 A photo of a 14′ Crestliner boat with a white 22 HP Mercury Engine.
Continue reading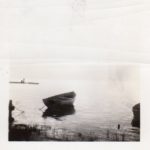 The cove at the end of 17th Street in North Beach Haven has almost totally eroded over the years
Continue reading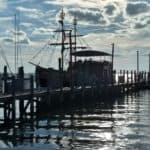 The Black Pearl offers cruises of Little Egg Harbor Bay. We took a fantastic sunset cruise in 2018.
Continue reading
Throughout the summer season and especially in the fall, you can hear the Roar of Jersey skiff and Garvey races on on the bay. Continue reading →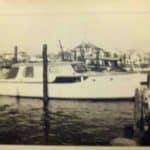 I'm not sure how old this photo is. Given the boat in the foreground and condition of the image, I think the photo might have been in the 1950's.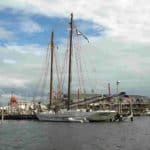 The A.J. Meerwald visited Beach Haven in 2012.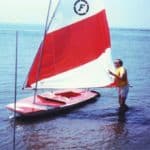 In my late teens, I purchased a small sailboat from a neighbor. However, because of a bad design of the joint between the hull and he deck, it had a nasty tendency to take on water.
Privacy and terms of use