Boating
Long Beach Island has what is arguably one of the best bays on the coast.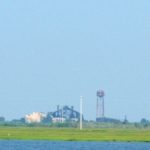 The fish factory processed Bunker. It was very active in the 1970's. At some point after that, it ceased operations.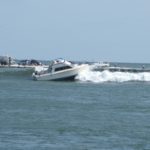 This was from 2006. A boat was heading out through the breakers at Barnegat Inlet.  Actually, this is not a rough inlet by Barnegat Light standards.  Continue reading →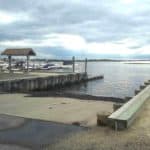 There are a number of Boat Launching ramps on Long Beach Island. Most of them charge a fee. Parking varies at each lot.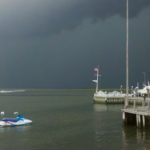 From 2011, a jet skier is trying to get back to shore before an oncoming storm hits. This one is cutting it a bit close. With the storm this close, lightning is a real danger. (Yes, that includes me taking the photo) Continue reading →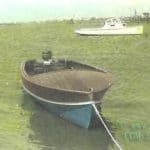 Boating on Long Beach Island began with the canoes of the Native Americans. There are some rumors that Viking Longships may have visited the area prior to Columbus. During the 1800's sailing vessels such as Catboats Continue reading →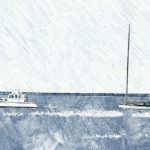 This picture probably could have been taken 40 years ago. A classic wooden Sport Fisherman is towing a classic Catboat. Both are from a bygone era. Continue reading →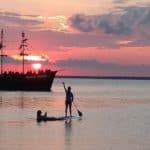 Privacy and terms of use