Beach Haven
The Borough of Beach Haven is about 6 1/4 miles south of the causeway. It is know for it's shops and restaurants. Beach Haven has the most remaining Victorian era structures. Some are Bed and Breakfasts.
Beach Haven also has fishing and sightseeing boat excursions, a water park, and a large arcade.
Every October, Beach Haven host's the Chowderfest. That is held in the field and parking lot at Bay Village.
One of the few public boat ramps is located at the bay side of ninth street along with a small park. (Fees are charged for use of the ramp).
Beach Haven has a thriving nightlife scene. The Engleside, Sea Shell, Buckalew's, The Ketch and the Marlin along with other establishments provide a great variety of place to spend an evening.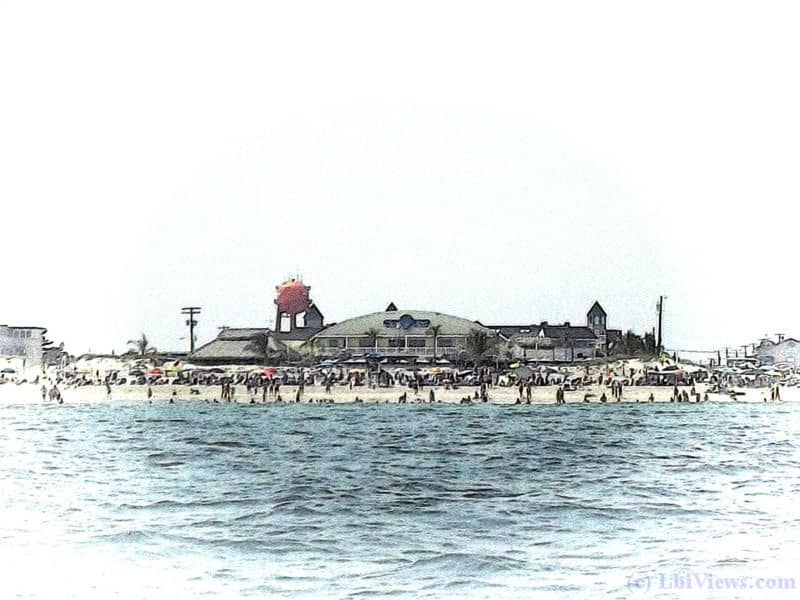 The Rip Tide was on Dock Road adjacent to the Ketch (formerly the Acme).
The Ketch has a long history with Long Beach Island. Today it is a restaurant and a night club with teen nights.
The Thundering Surf WaterPark offers several water slides. There is  a meandering tubing ride that is great for chilling out on a hot summer's day.  If you have younger children, there is an area for them. On your way up to the slides, you can man the water cannons and hose down the tubers and other slide riders. There is a massive bucket that is constantly filling and periodically tips over to deluge anyone nearby.
Fantasy Island is an arcade and amusement park in Beach Haven. Prior to it's life as Fantasy Island, it was known as Hartman's.
Kapler's Pharmacy in Beach Haven is a small local pharmacy. In the 1940's they had an ice cream fountain. That is long gone.
Buckalews restaurant and bar is located in the heart of Beach Haven.
The Marlin is a restaurant and bar in Beach Haven.
The Tiki Bar and Palm Grill at the Seashell Hotel is an outdoor bar and restaurant.
A railroad once ran to Long Beach Island. Once on the island, the tracks split. One line went north to Barnegat Light and the other went south to Third Street in Beach Haven.  You may have wondered about the extra lanes on the boulevard. These were where sidings were for the railroad. When the automobile bridge was opened, the new boulevard followed the railroad. It had to go around the sidings. Today they are simply a place for extra parking.
The Chicken or The Egg  is a restaurant between second and third streets on the Boulevard. The place is usually packed with people waiting on the sidewalk. The food and service range consistently between great and excellent.
Privacy and terms of use