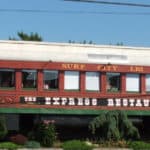 The Express Restaurant in Surf City was a collection of freight and passenger cars arranged into a restaurant. The restaurant closed some time around 2006. The cars are no longer on LBI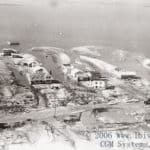 Here are some photos of the aftermath of the March 1962 Northeaster storm. The first photo is of the intersection of 17th and Waverly in North Beach Haven. That storm devastated Long Beach Island with wind and flooding damage.
Welcome to blog.lbiviews.com, a site about Long Beach Island New Jersey.
Privacy and terms of use