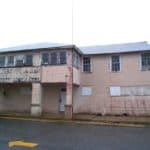 The Rip Tide was on Dock Road adjacent to the Ketch (formerly the Acme).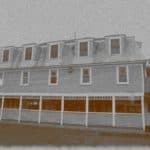 The Acme was one of the hottest bars on LBI during the 1970's.
The Ketch was once the Acme Hotel, Bar and Restaurant. During it's heyday it was a favorite of celebrities such as Babe Ruth. It was also allegedly a speakeasy during prohibition. When the revenuers were on their way, the stash of not so legal booze could be dropped into the bay.  Continue reading →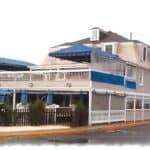 The Ketch has a long history with Long Beach Island. Today it is a restaurant and a night club with teen nights.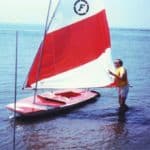 In my late teens, I purchased a small sailboat from a neighbor. However, because of a bad design of the joint between the hull and he deck, it had a nasty tendency to take on water.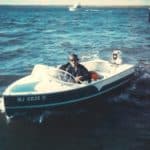 This is a 14′ wooden outboard with a 20 HP Mercury Engine. This was shot probably in the early 1970's.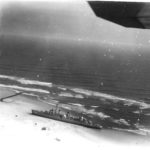 The USS Monssen was being towed while the March 1962 Nor'easter ravaged Long Beach Island. She broke loose from her tow and ended up hard aground in Holgate.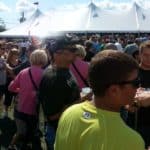 Photos from the LBI Chowderfest – 2012.
The Thundering Surf WaterPark offers several water slides. There is  a meandering tubing ride that is great for chilling out on a hot summer's day.  If you have younger children, there is an area for them. On your way up to the slides, you can man the water cannons and hose down the tubers and other slide riders. There is a massive bucket that is constantly filling and periodically tips over to deluge anyone nearby.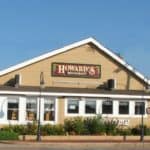 Howard's Seafood Restaurant has been serving great seafood since 1950.  It is one of the few restaurants with a water view.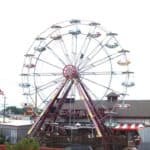 Fantasy Island is an arcade and amusement park in Beach Haven. Prior to it's life as Fantasy Island, it was known as Hartman's.
Privacy and terms of use