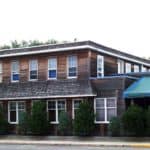 Buckalews restaurant and bar is located in the heart of Beach Haven.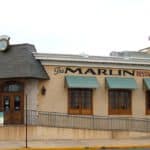 The Marlin is a restaurant and bar in Beach Haven.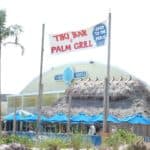 The Tiki Bar and Palm Grill at the Seashell Hotel is an outdoor bar and restaurant.
A railroad once ran to Long Beach Island. Once on the island, the tracks split. One line went north to Barnegat Light and the other went south to Third Street in Beach Haven.  You may have wondered about the extra lanes on the boulevard. These were where sidings were for the railroad. When the automobile bridge was opened, the new boulevard followed the railroad. It had to go around the sidings. Today they are simply a place for extra parking.
Hotels, Motels and Guest Houses on Long Beach Island.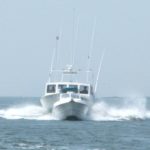 I saw this coming back from a fishing trip in 2005. It's not as bad as it seems.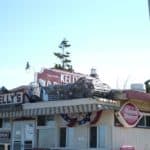 Kelley's Old Barney restaurant is one of my favorites when visiting Barnegat Light.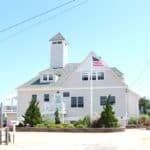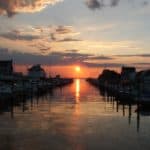 This is one of my favorite sunset pictures.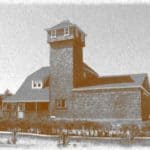 The Long Beach Island Fishing Club occupies the old Harvey Cedars Lifesaving Station.
Privacy and terms of use