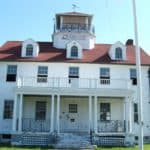 The old Coast Guard Station in Barnegat Light has been acquired  by the Borough of Barnegat Light and is now the Borough Hall.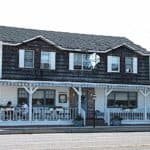 The Beach House Restaurant is located about five miles south of the causeway on the Boulevard. . We stopped in early in the season in 2017 and had a fantastic meal.  It is a BYOB so bring a bottle. Check out their early bird specials. You beat the rush and get a good deal.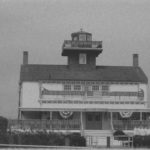 Tucker's Island was a small community on an island/peninsula just south of Holgate.  The island had been inhabited since the late 1700's. In the 1800's Rueben Tucker purchased the island and built a home and small tavern. The community grew. Eventually it was about half the size of Beach Haven.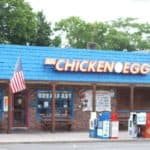 The Chicken or The Egg  is a restaurant between second and third streets on the Boulevard. The place is usually packed with people waiting on the sidewalk. The food and service range consistently between great and excellent.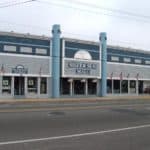 The Silver Sun Mall is located at 3rd Street and the Boulevard in Beach Haven. It houses a variety of small stores selling beach goods, art and clothing.  Prior to it's current incarnation as a mall, the Silver Sun was home to Koseff's,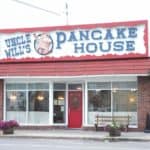 Uncle Will's Pancake House is locate on the Boulevard between Centre Street and Engleside Avenue. On most Sundays, the sidewalk will be jammed with people waiting to get in.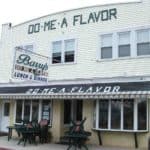 Barry's Do Me a Flavor is an ice cream shop in Beach Haven. In addition, they server fried fish, pizza and other food.  Continue reading →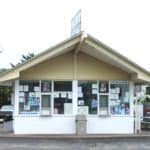 The Dairy King is a small ice/cream custard stand in North Beach Haven.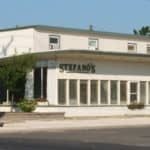 Stefano's Restaurant is located at 18th Street and the Boulevard in North Beach Haven. Continue reading →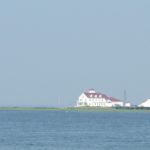 The Rutgers University Marine Field Station is housed in the former United States Coast Guard Station Little Egg.
Privacy and terms of use