2018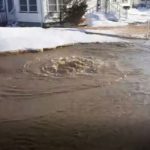 A neighbor sent some video and photos of a water main break on 17th Street in North Beach Haven.
Click for more photos and a video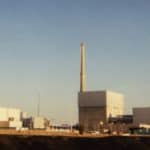 The Oyster Creek plant is back to normal after reducing power due to an 'unusual event'. This was due to unusually low tides.
Apparently unusually low tides caused concern about the availability of coolant water. Power was reduced as a precaution Continue reading →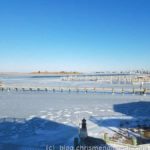 This is something that you don't see very often, a frozen bay.  The cold temperatures of December 2017 and January 2018 led to the bay freezing. Back in the 1970's the bay froze enough so that some people were actually driving on the ice…. until they found the spots that weren't frozen as hard as they thought.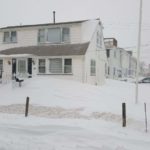 A neighbor sent a few photos of my Mom's house in North Beach Haven. He said the snow is really drifting. The Boulevard will be clear and then you come to a 5′ drift. The next thing to worry about will be the insanely low temperatures from Friday to Sunday.  Continue reading →
Privacy and terms of use