Barnegat Light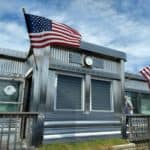 Here is a list of tide charts for Long Beach Island. These can help you see when the worst impact of a storm will occur Continue reading →
A railroad once ran to Long Beach Island. Once on the island, the tracks split. One line went north to Barnegat Light and the other went south to Third Street in Beach Haven.  You may have wondered about the extra lanes on the boulevard. These were where sidings were for the railroad. When the automobile bridge was opened, the new boulevard followed the railroad. It had to go around the sidings. Today they are simply a place for extra parking.
Hotels, Motels and Guest Houses on Long Beach Island.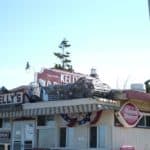 Kelley's Old Barney restaurant is one of my favorites when visiting Barnegat Light.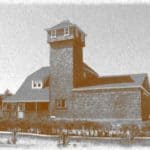 The Long Beach Island Fishing Club occupies the old Harvey Cedars Lifesaving Station.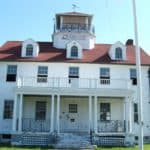 The old Coast Guard Station in Barnegat Light has been acquired  by the Borough of Barnegat Light and is now the Borough Hall.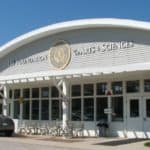 The Long Beach Island Foundation for the Arts and Sciences provides a variety of cultural experiences for people of all ages.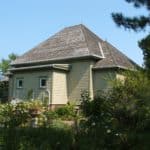 The Barnegat Light Museum is located in Barnegat Light at Central Avenue and Fifth Street. You can easily miss the museum as most people take Broadway to the Barnegat Lighthouse.  The museum is well worth a visit, especially for the original first order fresnel lens from the lighthouse.  Continue reading →
Privacy and terms of use