Beach Haven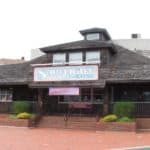 The Surflight theater is in the heart of Beach Haven. They offer shows, concerts and children's theater.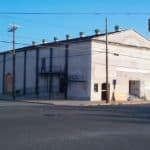 The Colonial Theater served Beach Haven from the 1920's to around 2000.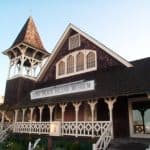 The Long Beach Island Museum in Beach Haven has a great collection of memorabilia from the early days of Beach Haven and Long Beach Island.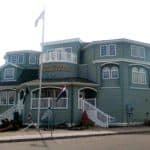 The New Jersey Maritime Museum is a great way to spend some time while learning about the history of New Jersey and the sea.
John Bailey Lloyd was a historian who documented much of Long Beach Island's early history. I had the pleasure of listening to one of his presentations at the Spray Beach Yacht Club. He was a fascinating speaker and had a genuine love for the history of LBI.
Mr. Lloyd passed away a few years ago. However, he left a legacy of books that provide a look into the past.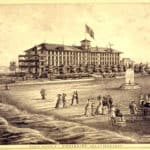 The Engleside Hotel, Late 1800's, Beach Haven, New Jersey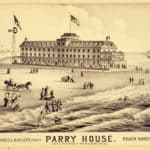 The Parry House was one of the earlier hotels on Long Beach Island. Bonds Long Beach House preceded it. It was a 200 bed hotel.
The engraving above is from a collection at the National Oceanic and Atmospheric Administration's library.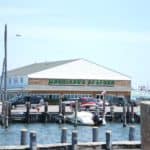 Morrison's Restaurant was a classic LBI restaurant. It had been serving great seafood since the 1940's. It's position adjacent to the intercoastal waterway and large windows provided a parade of boats for diners. The volume of boats dropped off significantly as time progressed. In the earlier days, you would see a continuous procession of  everything from well worn garveys to expensive sport fishermen while you enjoyed great seafood. Continue reading →
Privacy and terms of use