History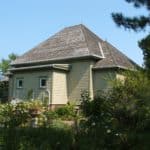 The Barnegat Light Museum is located in Barnegat Light at Central Avenue and Fifth Street. You can easily miss the museum as most people take Broadway to the Barnegat Lighthouse.  The museum is well worth a visit, especially for the original first order fresnel lens from the lighthouse.  Continue reading →
The Harvey Cedars Bible Conference was formerly the Harvey Cedars Hotel.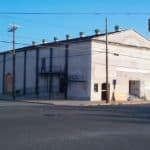 The Colonial Theater served Beach Haven from the 1920's to around 2000.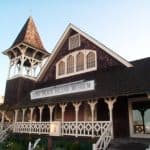 The Long Beach Island Museum in Beach Haven has a great collection of memorabilia from the early days of Beach Haven and Long Beach Island.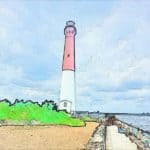 A visit to the Barnegat Lighthouse and Park is a great way to spend a day.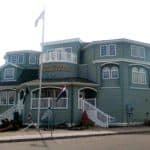 The New Jersey Maritime Museum is a great way to spend some time while learning about the history of New Jersey and the sea.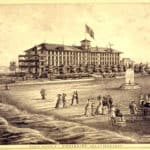 The Engleside Hotel, Late 1800's, Beach Haven, New Jersey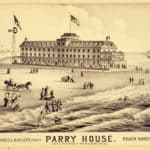 The Parry House was one of the earlier hotels on Long Beach Island. Bonds Long Beach House preceded it. It was a 200 bed hotel.
The engraving above is from a collection at the National Oceanic and Atmospheric Administration's library.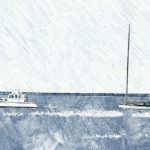 This picture probably could have been taken 40 years ago. A classic wooden Sport Fisherman is towing a classic Catboat. Both are from a bygone era. Continue reading →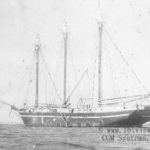 The Lucy Evelyn was a three masted schooner built in 1917 in Machias Maine.  She served for a number of years including the packet trade to South America. At one point in World War II, she was shelled by a German U-Boat. Continue reading →
Privacy and terms of use