Storms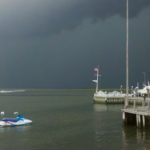 From 2011, a jet skier is trying to get back to shore before an oncoming storm hits. This one is cutting it a bit close. With the storm this close, lightning is a real danger. (Yes, that includes me taking the photo) Continue reading →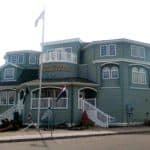 The New Jersey Maritime Museum is a great way to spend some time while learning about the history of New Jersey and the sea.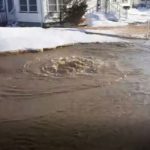 A neighbor sent some video and photos of a water main break on 17th Street in North Beach Haven.
Click for more photos and a video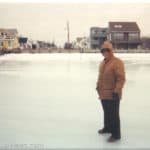 This picture is at the end of 17th Street in North Beach Haven. I took it but I don't remember the exact year. Judging from the houses in the background it was probably in the 1990's.
The bay had frozen over pretty hard. My Dad and I were slightly crazy walking on the ice. Where we are standing is normally about 4-5′ deep. Continue reading →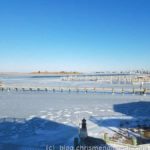 This is something that you don't see very often, a frozen bay.  The cold temperatures of December 2017 and January 2018 led to the bay freezing. Back in the 1970's the bay froze enough so that some people were actually driving on the ice…. until they found the spots that weren't frozen as hard as they thought.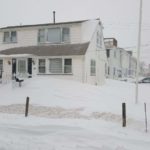 A neighbor sent a few photos of my Mom's house in North Beach Haven. He said the snow is really drifting. The Boulevard will be clear and then you come to a 5′ drift. The next thing to worry about will be the insanely low temperatures from Friday to Sunday.  Continue reading →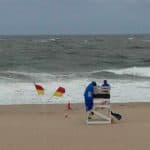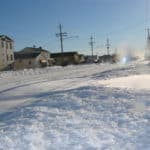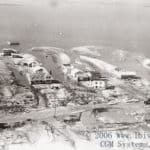 Here are some photos of the aftermath of the March 1962 Northeaster storm. The first photo is of the intersection of 17th and Waverly in North Beach Haven. That storm devastated Long Beach Island with wind and flooding damage.
Privacy and terms of use