Aerial View of North Beach Haven and Spray Beach – late 1940's – early 1950's
Last Updated on
This is an Aerial view of the bayside of North Beach Haven and part of Spray Beach. The Boulevard is clearly visible. The Spray Beach Yacht Club is visible in the top left of the photo. I'm not sure of the exact date, but judging from the vehicles, it is probably from the 1940's.
Waverly Avenue runs from the bottom right to the top left. The Beacon Golf Course is visible at 18th and the Boulevard. Mr T's as it is now known is adjacent to the Beacon. The Beacon is gone and the lots are now occupied by homes.
West 17th street is not cut through to the Boulevard yet. The Dairy King between 18th and 19th on the Boulevard has not yet been built.
The bottom right of the photo is not water but a reflection from copying the original.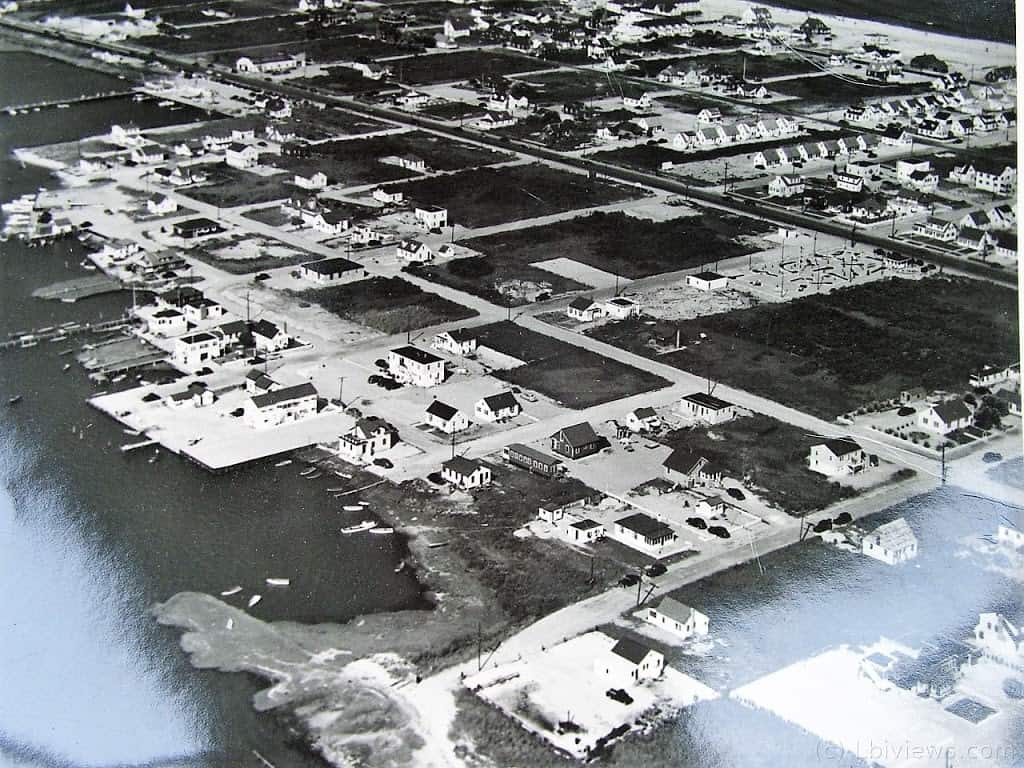 Similar Posts:
Privacy and terms of use