Clam sculpture… or… a plumber's crack??
There are clam sculptures all around the island. The purpose is to make people aware of the need to keep the bay clean. However, my twisted mind saw something other than a clam.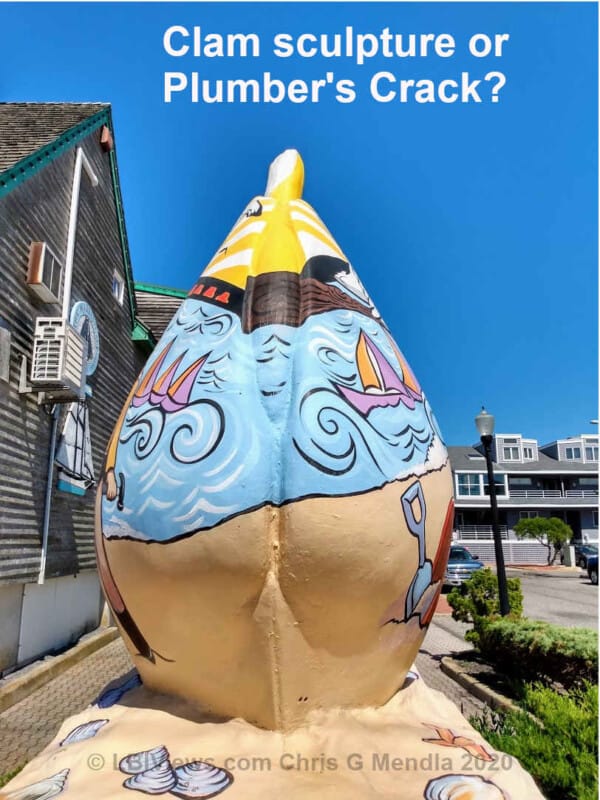 Leave your vote in the comments – Clam or Crack?
In all seriousness, the folks responsible for the clam statues, Reclam the Bay, are doing a fantastic job in preserving our natural resources. 
Similar Posts:
Privacy and terms of use